Knock, knock .. who's there?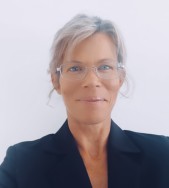 It's me, Kirsty. Nice to meet you. I've been working in the insurance industry since 1993 and took the leap into running a liability broking business since 2010 after managing the Fire and General Broking Division of AdviceFirst Ltd.
Professional Risks float my boat (having also worked as a Professional Risks Underwriter) so what makes me a little different (not weird) is that I have experience on both broking and underwriting financial lines. I guess you could say I have the inside scoop on what Insurers look for when rating a liability risk.
The following industries and occupations are where I have the most fun:
i2i is an ambitious, dynamic and highly competitive provider of a range of Professional and Specialist insurances.
As a liability specialist, I don't grab hold of everything that comes my way. Since 2010 I have implemented a number of successful liability schemes backed by the strongest Insurers both here in New Zealand and on the Global Market.
If you can't find what you're looking for in my online home and are curious to see if I can help you, then don't be shy, get in touch
And while I do try to keep myself out of the lights, if you want to know a bit more about me, you can cyberstalk me here:
Five Minutes with Kirsty Young (Insurance Business Mag 2014)
Linked In Profile, Posts and Articles
It's all about trust and communication
(sounds like a relationship counsellor's tag line but it's true)
Go ahead, take your pick.
1. Warm and Fuzzy Exclusive Relationship (Personal Advice)
You'll need to open up and spill everything about your commercial business. Reading minds isn't one of my superpowers. More is more in this case plus full disclosure gets the premium right the first time and reduces your chances of being unpleasantly surprised at claim time.
2. Non Exclusive Relationship (Class Advice)
This is the i2i ContractorCover Liability Insurance Scheme. It is access to a liability programme through this website and is a standard offering to the wider contracting audience. It is not tailored to individual circumstances, it is not personalised financial advice nor is it a quote comparison service. It is a liability insurance product leveraged off volume and negotiated with an A+ insurer on a wording similar to or better than those available through distribution channels. You can take a look for yourself here
3. Friends with Benefits (Programme Reviews)
If you want a comparative quote against your current programme without getting to attached, then this is it. This does not guarantee that your current programme hits the mark but it will tell you if your current insurance costs are at 'market rate'. A $500 plus GST fee will be charged (before any work is carried out). Your more than welcome to pass on the findings to your current broker.
Member Broker: As a PSC Connect Member Broker, i2i Brokers is backed by a national network with support from New Zealand and Australia.
Boring, but legally necessary, documents
YOUR SIDE OF THE BARGAIN
Muma always told me to never assume and always be upfront (then you don't have to remember what you tell people!)
And the Insurance Contracts Act 1984 sets out your duty to disclose certain matters before you enter into a contract of general insurance with an insurer.
COMPLAINTS POLICY
Even with the best of intentions, things may not go as planned
At all times, we endeavour to be accurate, honest and fair ...
PRIVACY POLICY
I keep my circle small and my walls high but even I'm governed by the Privacy Act 2020 so I present you with the same predicament.
We respect the privacy of your personal information. This Privacy Policy sets out how we collect, store, use and disclose your personal information, which we do in accordance with the Privacy Act 2020.
Click here to read more
THE PROCESS
Your broker is acting on behalf of i2i Insurance Brokers Limited and is a General Insurance Broker.
Under NZ law we are authorised to carry on a financial service business to provide advice on, and deal in, general insurance products. We are not well-heeled by any degree, nor drink from fine cut crystal in a mahogany panelled office. But we do believe in being fair and reasonable and our business is run on a Fee for Service model, that is, all premiums quoted are Net of Commissions and fresh off the Insurers plate. Our fee is charged every time a transaction is carried out on your account at a minimum rate of $150 + GST an hour to cover our site and business running costs and for you tapping into our brain matter. We don't expect you to work for free and would hope you wouldn't want us to either so this fee is non refundable.